You cannot have a happy ending to an unhappy journey. ~Abraham-Hicks
HAPPINESS DEFINED: The ability to be at peace, regardless of your circumstances. ~rln
Questions to Ask Yourself
On a scale from 1-10, how important is happiness in your life?
What is your definition of happiness?
What or who is subtracting from your happiness today?
Are you as happy when you're faced with life's inevitable challenges?
Can other people hurt your feelings?
Can other people offend you?
Can other people disappoint you?
Do you blame other people for how you feel?
Do you blame your circumstances for how you feel?
The Formula for Happiness

Happiness is a practiced skill. And like any other skill, the more you commit to the practice—and it is a daily practice, the better the results. The question to ask yourself is, are you ready to prioritize happiness over everything else? Your answer will determine how much happiness you will experience on the journey.
Listed below are 10 of the most common behaviors that have been proven to subtract from happiness; 
The second part of the practice is cultivating behaviors that have been proven to add to happiness;
Rebecca L. Norrington
Happiness Specialist
Rebecca is first and foremost a student of the Universe and its Laws. She has a Bachelor of Science degree in Psychology, along with decades of education and training on topics from Spirituality to Human Behavior. Her professional journey includes several vocations: Happiness Specialist, Radio & TV Host, Author, Speaker, Fitness Instructor and Reiki Practitioner.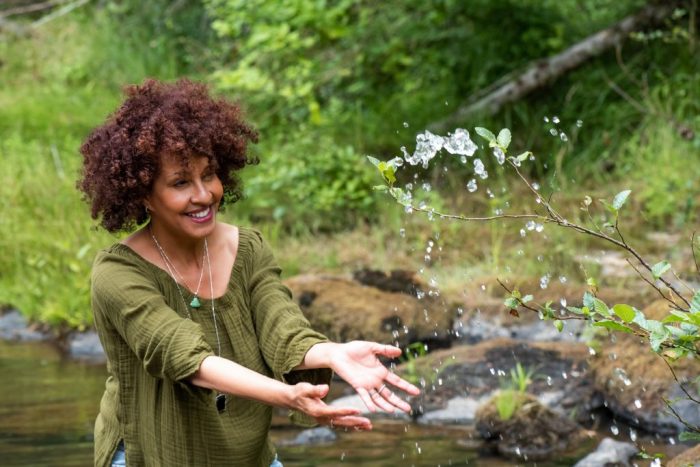 A Moment in the Life of a Toxic, Selfish, Delusional, and Unimportant


Happiness Specialist



RealitySpirituality
Radio
RealitySpirituality is not a religion but a blend of the
human experience and spiritual practices.
      Reality Spirituality Promo Video